Welcome
to our


international fanclub



Fangroup No.1
2000 - 2023 www.fangroup.net



fanwork & support to our favorite stars



Sara Amit Marie Dhani
Lumholdt Paul Serneholt Lennevald


well known as the successful Swedish band
A*TEENS

founded December 1998 in Stockholm. Later, in summer 2004,
the A*TEENS split up because the 4 band members wanted
to start solo careers. Since then, Sara, Marie, Amit and Dhani
release their own music. They also have projects and jobs on
TV and Radio, in the Sport- and Modeling business ... short:
they have found their place in the world of entertainment as
solo artists: active on stages, working in studios ... till today !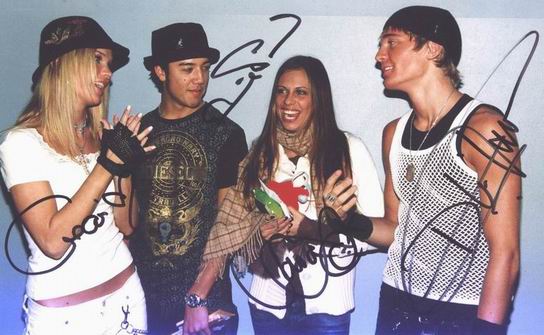 Photo: Top of the Pops - 2003/Cologne/GER © FG No.1