2018/Jan/28 15 Years "New Arrival"

Together with A-Teens Chile (fb) and fans worldwide
we celebrate the 15th anniversary of NEW ARRIVAL,
the 4th A*TEENS album, released January 28th, 2003

Track list, music videos and lyrics you can find HERE

For Alvaro's playlist on spotify please click the pic !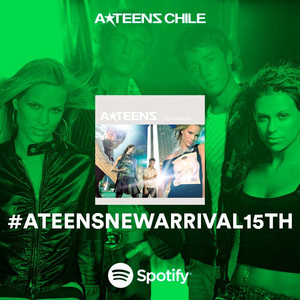 2015/March/31 #ATeensComeBack


New campaign by A-TEENS CHILE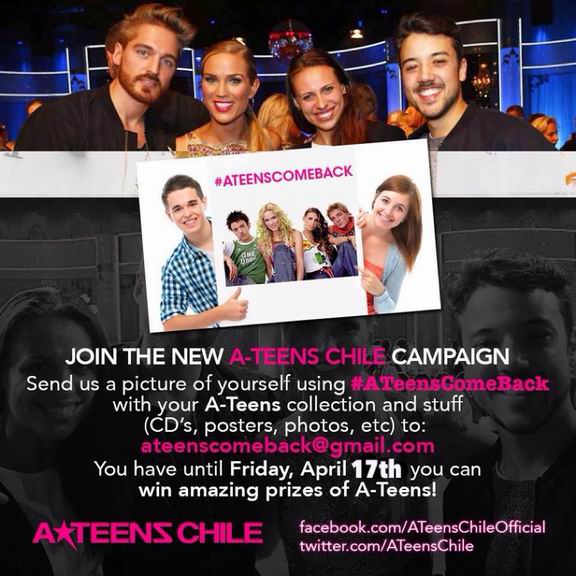 2014/Sept/07 Let´s TWEET again !

#ATEENSCOMEBACK A*TEENS CHILE facebook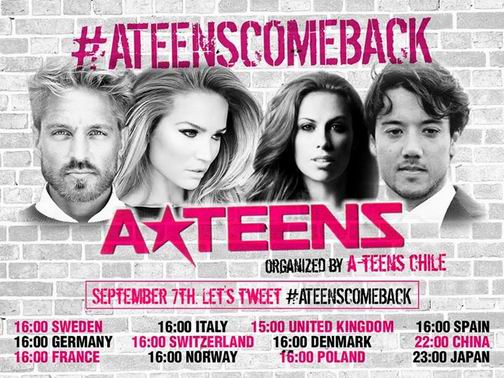 2014/March/17


14 years Fangroup No.1 - Happy Birthday !

Birthday Contest - all infos below ...



Birthday Contest

A big THANK YOU to all who participated and joined
our guestbook with all these nice posts, thank you !

Our facebook users have most voted for the
birthday greet and guestbook entry # 183 !

Congratulations to Carlos !

You have won a FG No.1 T-shirt, autograph cards
... and what you have choosen to get for the " ? "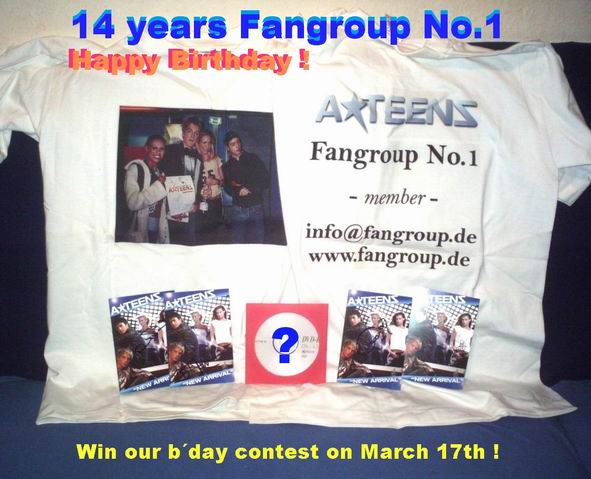 2014/March/07


International Day Of A*TEENS
Presented by A-Teens Chile & Fangroup No.1







Read more about what happened this day on the event page
and how the fans have tweeted their support on twitter

The tweeter who has most tweeted #InternationalDayOfATEENS
has won the album TEEN SPIRIT , the CD single A Perfect Match
... and also a signed A*TEENS book (fanshop) - congratulations !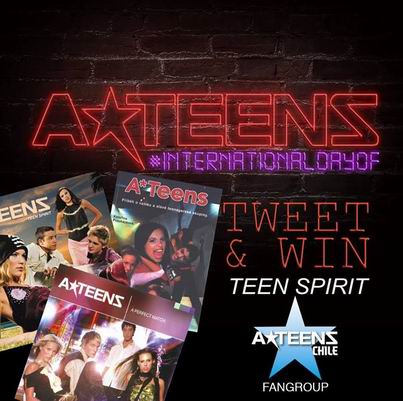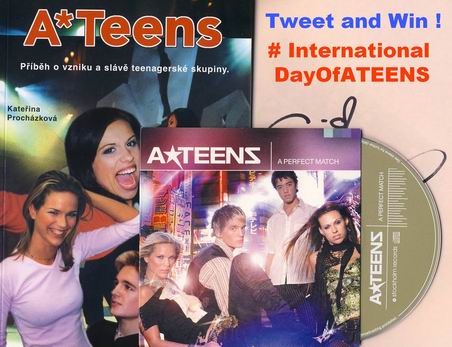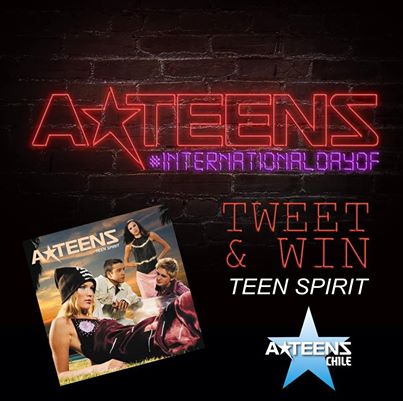 2013/May/01 A*TEENS Radio Show
from CHILE

FANSCLUB
Camilo Carrasco and Branko Toledo will present
some A*TEENS songs on Chiles Radio Estación 3

Local time CHILE : 20:00 - May 01 - Wednesday Evening
CEST : 02:00 - May 02 - Thursday Morning


Estación 3 CHILE facebook youtube







2012/May/20 After show !


The A*TEENS
Super Trouper Radio Show
was a huge success - 2nd show will follow !

Special "THANKS" to Nina,
Radio Fun-tastisch and all listeners
- it was really funny with you !!

For comments please use our guestbook
and for questions please the contact form
left in the menue - thank you !




2012/May/20 A*TEENS Radio Show
from GERMANY






MAY/19 in the "NIGHT MODERATION with NINA"
Saturday LIVE BROADCAST & international CHAT
02:00 CEST Guest Moderator: Thommy / Fangroup No.1


Visit and listen Radio Fun-tastisch ... with german chat !







CHAT infos & help

All languages are allowed during the A*TEENS show !

Please be polite in chat and help the listeners they may
hace questions if you speak the same language, thank you !