2007/October


"Hairspray"

Sara
visits the
Movie Premiere
in Sweden



photoshoot
by

Nicola Chessa

















2007/October/12

SARA is the cover girl
on the new issue
of the RODEO magazine
in Sweden 8/2007

Large interview + photos !!


Read the
english translation on
SLO - forum

and the article on
expressen.se

2007/Sept/19

"Glamour Bitch"
Sara Love feat. Milano Money

... tracked to various artists CD !

Absolute Dance
Move Your Body autuum 2007
CD 2 / track 13 Release today !!




2007/August/24

"Glamour Bitch"
Sara Love feat. Milano Money

Sara´s "Glamour Bitch" entered
the swedish charts and became the
"Smash Hit of the week"
just after the 1st week played
on Radio NRJ.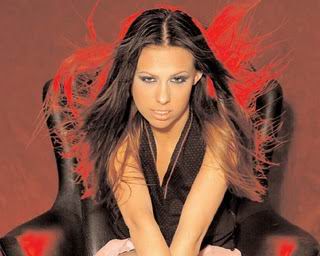 Articles :
GT.expressen.se
aftonbladet.se




2007/August


SARA LOVE
performs "Glamour Bitch"

LIVE on stage
@ NRJ In The Park !

August/20 Gothenburg
August/22 Malmö


Sara
wrote on her old myspace :

Just got back
from my performences
for NRJ In THe Park in Gothenburg
and Malmoe, Sweden. It was more
than 15,000 people at both shows!
Had an amazing time...it felt so good
to be on stage after more than 3 years
since the last time;) Check out a video
of the Gothenburg performence
and pics from both shows.

Love ya,
Sara




2007/August/13

Radio Premiere on NRJ.se !!
Sara Love feat. Milano Money
" Glamour Bitch"




Check out the latest news below
and on SLO photo: 2004 or before



2007/August


Dear fans ...

we had a long time to wait,
but now it´s out in what
we believed all over the time:

Sara is back as solo-artist
>> Sara Love <<


After the project with
the "WeSC" in Feb/Mar
Sara recorded the song
"Glamour Bitch"

We are sure this will
become a really smash hit.

You hit the mark Sara !
Bravo !!!




2007/March/19
hotgossip.se
featured a small article based on
what Amit said in a radio interview.

Ex-A*Teen Sara has
recorded her first video !

Sara Lumholdt,
the last and fourth member of the A*Teens
also pursues a solo career with brand new material.
According to latest rumors, she recorded
her first single as well as a video !!

"I know there is a lot of hush-hush around her music, but
I have been informed she's working on her own material."
says former A*Teens member Amit Paul when questioned
about Sara at radio station City 106.5 in Uppsala.





February / March 2007

"Let´s Get Physical"
>> Sara Love <<

video

WeSC.com
We are the Superlative Conspiracy

The fashion company presents a brand new compilation
album to represent their spring & summer collection 2007:

" Let´s get physical with WeSC "
featuring 12 exclusive cover songs of
Olivia Newton-John´s hit "Let´s get physical" (1982)

Sara is part of this album with track 3 !!
Release: March/14 amazon





2006/Sept/27

Sara is now working
in the large media agency
Bizkit.se
TIP: check the "who.we.are"




2006/June/20

Soccer World Cup 2006 / Germany
Sweden vs. England

Sweden´s last match in group B against England ends 2:2,
but before the match started, Sara sang live the Swedish
national anthem in the sportsbar "Ballbreaker" in Stockholm.



2005/Dec/03

Back in Sweden
Sara is just back from Los Angeles, where she worked on
new material for her solo debut. More infos will follow soon.



2005/Feb/25

Sara in the studio !
Wow !! Sara seems to be in the studio too now, creating
her first solo-CD !! We hope to get more infos very soon,
so stay tuned ... infos: A-TEENS.com ~ discussion board